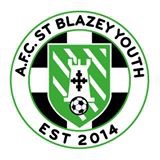 ​2017-2018 Club Registration

Below you will find all of the documents and videos that relate to this years registration process.


The 2017/18 Registration Form will be available on each of the 4 registration evenings:


Tuesday 20th & 27th June

at Par RunningTrack

18:00-19:00.


Saturday 17th & Saturday 24th June

 at Charlestown School.

11.00-12.00.

Please read ALL of the documents and watch the short video clips.
You will be required to

sign an acknowledgement

of these policies on this years membership form.

 Available from the club on the evenings above or the links below.


Club Membership Registration
Download
RESPECT Players Code Of Conduct

Download
RESPECT Parents Code Of Conduct

Download