​RESPECT​​
In conjunction with The FA, our Club is responding to concern from across the game to tackle unacceptable behaviour in Youth Football. One way we manage this is via the implementation of the FA Respect Policy across all ages of Players, Spectators & Coaches, associated with Us.
The Respect campaign identifies the collective responsibility of everyone in football to create a fair, safe and enjoyable environment; within which, football can be enjoyed.


The core values of the programme are continuous and not of a one off nature. 
With that in mind, everyone within the Club has to take responsibility for maintaining high standards of behaviour.
Before signing a code of conduct at the start of each season, we also take the time to hold Respect evenings throughout the age groups to ensure we capture newcomers as well as those who may have been through the process in previous years.

We have exampled some videos below; these are shown to our membership base to highlight examples of UNACCEPTABLE behaviour.​
​

Players code of conduct 

Parents code of conduct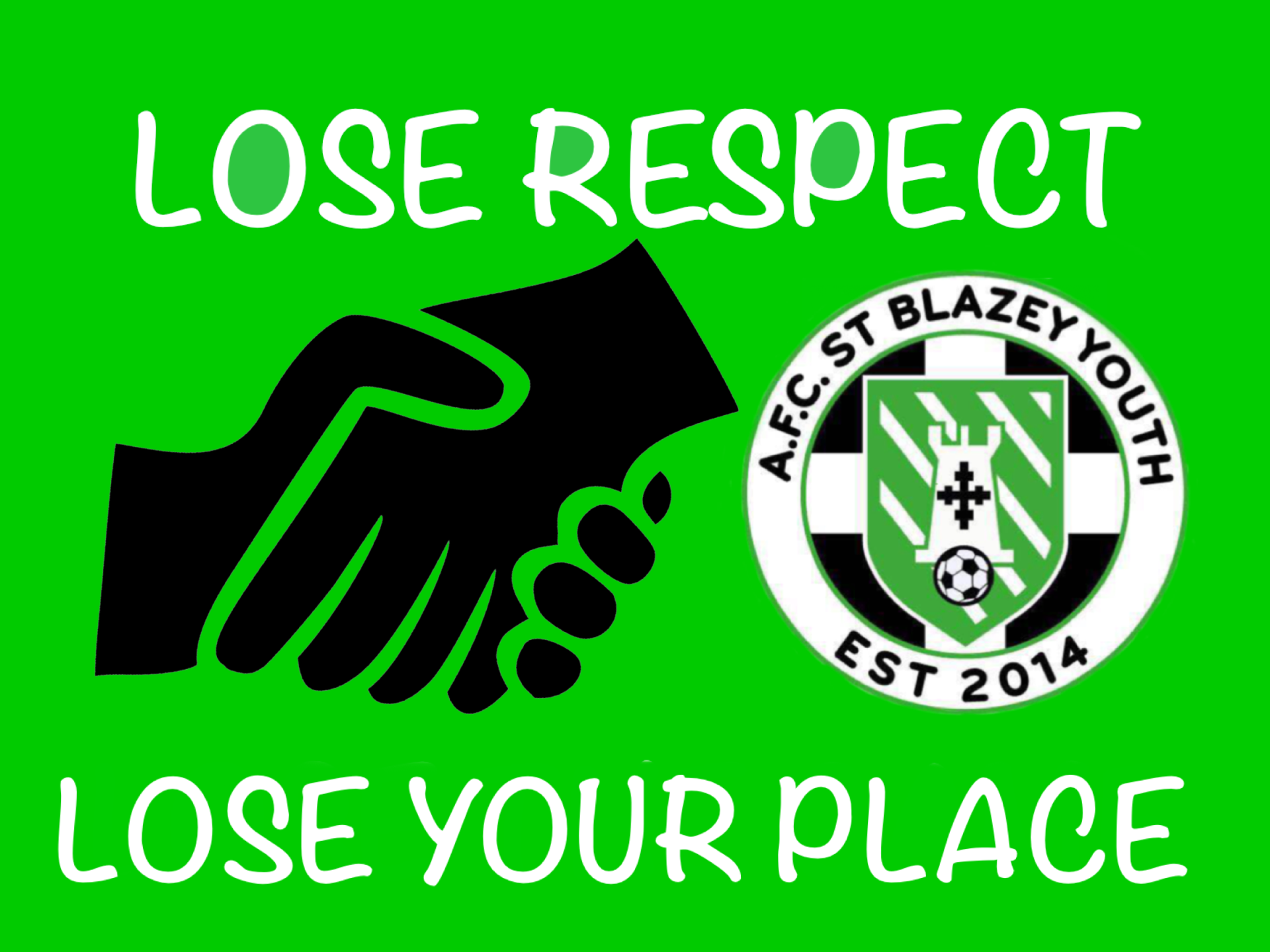 It is important for everyone to feel that they can report concerns regarding welfare and safeguarding.
If you have any such instances, please contact one of our Welfare Officers in the strictest confidence.

Stacey Lambert
Kiley Pearce